Tips to Hire Florida Collection Agency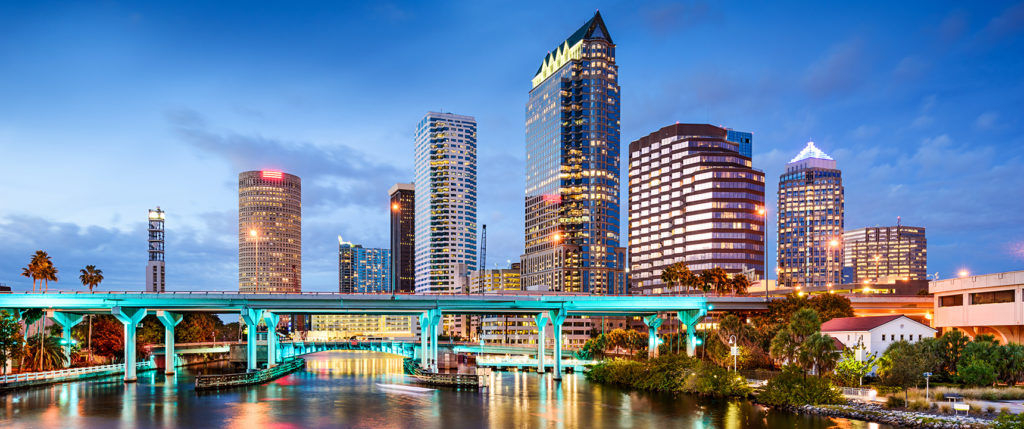 Hiring a Florida collection agency does not have to be a stressful experience. If you have past due customers who are refusing to pay for the services or product you provided on credit, you should hire a debt collection agency to collect the money you are owed.
Should you hire a Florida Debt Collection Agency?
When considering hiring a collection agency, you should know what the ultimate goal is when using a collection agency. Your goal may simply be to recover as much money from your past due accounts as possible. You may want to collect on the past due accounts while still maintaining a relationship with the past due clients or customers. Once you have a clear vision of why you are hiring a collection agency in FL, you ask a few questions before hiring the agency to represent your company.
Criteria for hiring Florida collection agencies
1. Is the agency licensed to collect debt in Florida?
The first question you should ask is if the collection agencies in FL are licensed to collect debt in the state of Florida. Collection agencies are targeted often with lawsuits so having a collection agency representing your company without a license is a quick way to find yourself in hot water. Verify that the collection agency is licensed so you can sleep well at night knowing you won't be getting calls from an attorney.
2. Does the agency specialize in my industry?
Locating a FL college agency that has knowledge of the industry your company operates is essential. For example, a manager in a daycare would need a daycare collection agency who has experience in collecting past due accounts from the late paying parents. Furthermore, the owner of a construction company will be best fit hiring a construction collection agency that is use to collecting commercial debts from companies that operation in the construction industry.
3. What methods does the Florida collection agency use to collect debt?
If you speak to several collection agencies, you will get different answers as to how they approach collecting on past due debts. You may speak to one Orlando collection agency that spends extensive resources on skip tracing and finding information regarding the debtor before attempting to call and collect on the debt. Then you contact a Miami collection agency and they will tell you how they specialize in calling the debtor as many times as possible until they finally secure the payment. Lastly, make it clear when you speak to a collection agency in FL, tell them what you know about the past due customers current situation. The more information you can give a collection agency, the better they will able to service the account.
Hire a collection agency in Florida who understands the local economy
When you have a business located in Florida, hiring a Florida debt collection agency that has a finger on the pulse of the local economy is advantageous. A local collection agency may be able to relate to the debtors over the phone more easily compared to an agency across the country. A collection agency in Tampa who collects small business debt daily from past due customers in Florida will probably have much better results due the Florida debt collectors being able to break through and communicate with the debtors more easily.
The state of Florida is currently ranked 4th in the United States in GDP. Florida has used its diverse economy featuring tourism, construction, aerospace, and import and export out of the many ports within the state. While the Florida economy has been strong recently, Florida is notorious for having high delinquency rates which makes having a working relationship with Florida collection agencies even that more important.
How much does a collection agency cost to hire?
Hiring a collection agency FL will cost you zero up front as long as they work on a contingency rate. A contingency rate means the debt collection agency will work on the accounts and only get paid when they have collected a payment for you. Let's us the following example. You hire a Florida debt collector on a 20% contingency rate. They successfully collect payments in total of $1,000. The collection agency would keep $200 and you would receive the remaining $800. If the agency is unable to collect the payment, you pay nothing so it is risk free for your business to utilize the agency.
As a business owner, you never want to have a customer fall past due. Eventually you are likely to have a late paying customer no matter if you have a dental office or an IT consulting business. When you find yourself faced with having a few past due accounts, remember to hire a collection agency as quickly as possible. The longer the debtor is allowed to go without paying the account, the less motivated they will be to pay the bill in full.
Get a Free Quote from a Florida Collection Agency Today!
Back To Blog Post
Is your business collecting debt from individual consumers or other businesses?
Collect from individuals consumers only
Collect from businesses only
Collect from individual consumers and businesses
Roughly how much debt are you looking to collect?
$500-$1000
$1000-$10,000
$10,000-$50,000
$50,000-$100,000
$100,000 or more
Roughly how many accounts are you looking to collect from?
1
2-10
10-25
25-100
100 or more
On average, how long have the accounts been past due?
Less than two months
Two to six months
Six to 12 months
One year or more
Contact Information
Tell us about your company
Tell us where you are located